Billionaire investor Warren Buffett said he was "staggered" by the size of the charge General Electric Co. took earlier this year tied to an old insurance portfolio.
"Clearly there were mistakes made, and they made mistakes in long-term care," Buffett, the chairman and chief executive officer of Berkshire Hathaway Inc., said Monday in an interview with CNBC. "The accounting at GE has not been a model at all in recent years. But you can make mistakes in something like insurance reserving big time, and long-term care has probably been the biggest single element in mis-reserving in insurance throughout the industry."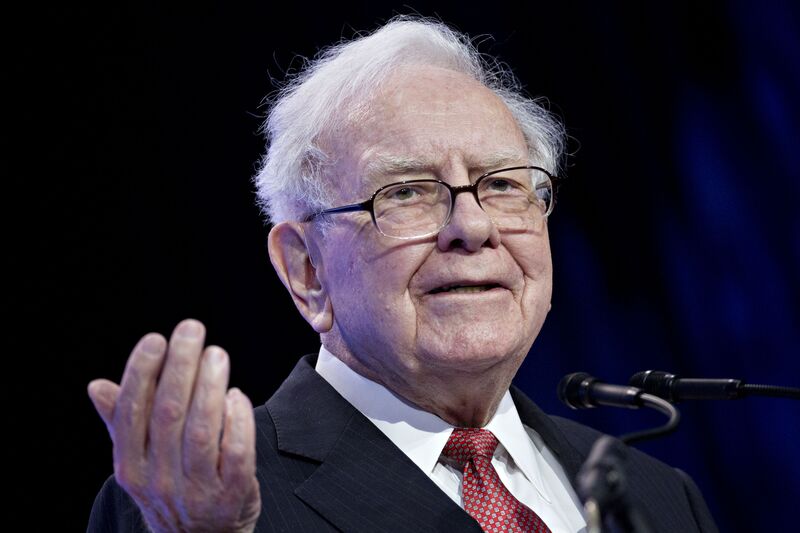 Buffett helped inject capital into GE during the financial crisis and got a common stock holding in the industrial giant once some warrants expired in 2013. Berkshire has mostly sold that stock, Buffett said Monday. The billionaire investor said he hasn't bought any GE stock recently and hasn't been approached by the company about any divestitures of large businesses. Buffett said in his annual letter to shareholders released Saturday that he needs to make one or more "huge" deals to build earnings from non-insurance businesses.
Read more: General Electric overhauls board of directors
"If we liked the business and the price was right, we could write a check for cash and that would apply to GE," Buffett said. "They've got a few big businesses — I don't think they want to sell them — but they have some smaller units that they're interested in selling. We're always in the market for a big business that we can understand and that we like."
Read more: http://www.bloomberg.com/